A Future at The Edge: Edge Data Center Working Group Solutions Brief Papers
With 5G on the horizon, and the promise of a host of new technology applications, we are set to create an unprecedented amount of data that will require rethinking the way our telecommunications and data infrastructure is built and managed going forward.
This series of Solution Brief Papers will set a framework for the future of edge data center (EDC) development and industry standards.
The EDC Working Group series of Solution Brief Papers will set a framework for the future of EDC development and industry standards. If you're interested in lending your expertise to this effort, we want to hear from you. Please contact edcinfo@tiaonline.org to get involved.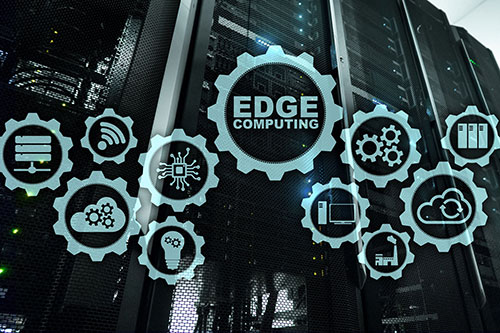 Solution Brief 1 – Types and Locations of Edge Data Centers: Scoping Locations That Work for Your Needs
To meet the needs of new applications, data needs to be hosted very close to users and network functionality needs to be performed in milliseconds versus having data processed and stored many cities away from an end user. Download the paper to learn about the types of EDCs and their potential locations that keep data close to the user and fulfill the objectives of latency, bandwidth and quality of service (QoS).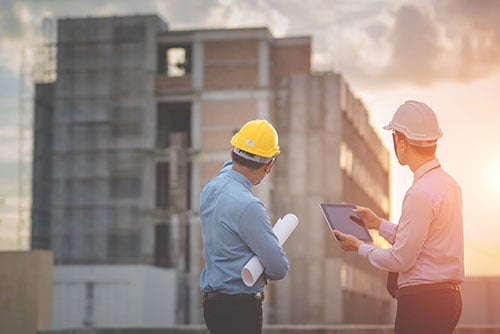 Solution Brief 2 – Site Selection Considerations for Edge Data Centers
Data Center site selection can pose unique site selection challenges, and Edge Data Centers (EDCs) have some specific needs which may vary from other Data Center planning. Download the paper to learn about the most prevalent factors influencing good site selection practices.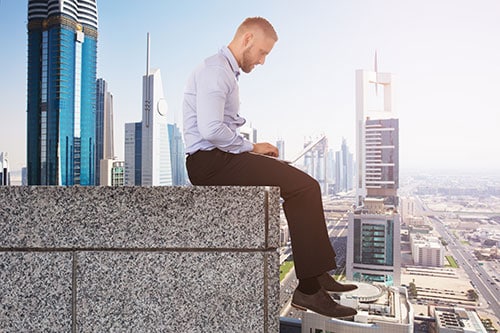 Solution Brief 3 – Survivability on the Edge
As today's emerging technologies move further away from the traditional data center, they drive a need to ensure Redundancy, Accessibility and Survivability (R.A.S) to survive harsh climate or unknown conditions. Download the paper to gain insight into hypothetical 5G applications and learn how to deploy a sustainable EDC in a remote location as an example of a RAS model.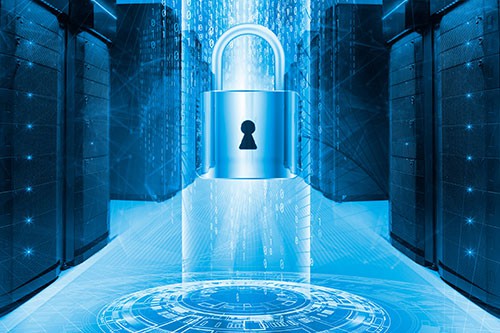 Solution Brief 4 – Physical Security Considerations for Edge Data Centers
Security is critical to the success of an Edge Data Center (EDC) and should include assessing risks and solutions related to environmental factors, physical protection, power supply, telecommunication cabling, access control, video surveillance and security metrics. Download the paper to learn about the key physical security risks facing EDCs and the variety of potential solutions that can help ensure security when selecting a location and building a new EDC.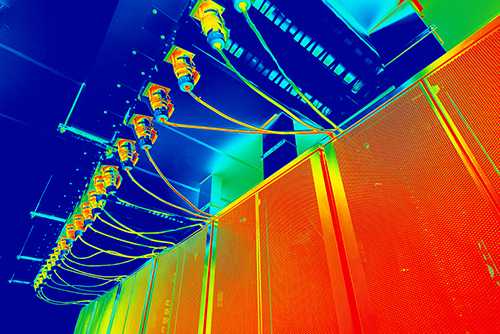 SOLUTION BRIEF 5 – THERMAL MANAGEMENT OF EDGE DATA CENTERS
Cooling system optimization is one of the core subjects of traditional data center infrastructure. When a subset of the system is physically relocated closer to the end user as described in the Edge Data Center (EDC) concept, a solution to provide a conducive environment for high power equipment will be required in public locations such as office buildings, shopping centers, school campuses, event arenas, and cell sites. In this paper, we have selected several topics for consideration when planning a cooling solution for an Edge Data Center.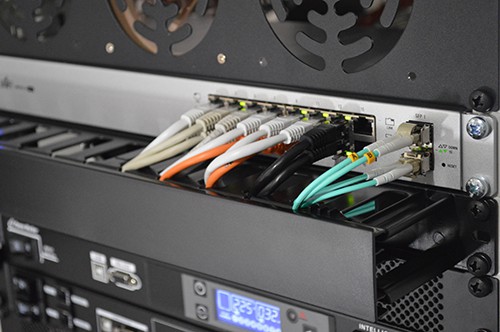 SOLUTION BRIEF 6 - OPERATIONS, ADMINISTRATION, MAINTENANCE AND AUTOMATION OF EDGE DATA CENTERS
As 5G expands and new applications and devices demand large amounts of instantaneous data, the need for relocating computing near data sources will lead to the expansion of Edge Data Centers (EDC). Many of these new smaller edge data centers will be located in remote sites with difficult access, like a small fixture on a light post or a small installation in a parking lot, which will present operational, administration, and maintenance challenges due to the lack of nearby maintenance and operations personnel. In this paper we offer a high-level view of operations, administration, maintenance and automation activities for the Edge Data Centers and outline the potential impact new technologies can have to support EDCs in more efficient way.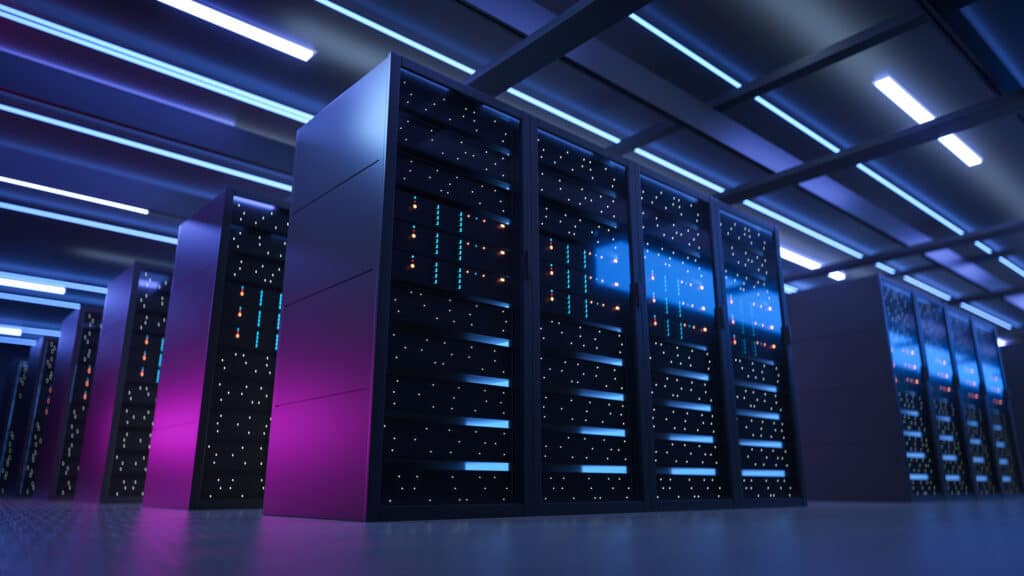 SOLUTION BRIEF 7 - Powering the Edge
Edge Data Centers are typically smaller than a traditional data center. While EDCs often need to adapt to varying conditions based on the location, considerations for the design and construction of the facility and the availability of resources remain the same. An EDC therefore still requires an infrastructure that delivers critical power capacity essential for operations.
This paper discusses:
Supporting Rack Density
Distributing Power
Ensuring Resiliency and Availability
Improving Energy Efficiency
Deploying Proper Power Protection
Monitoring and Managing Power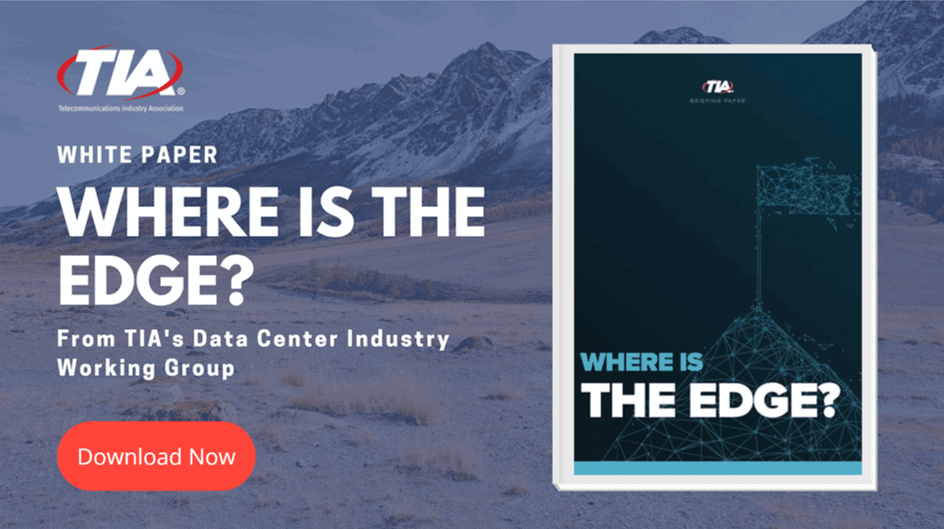 SOLUTION BRIEF 8 - Where is the Edge?
The Edge is everywhere we and our devices go, and its growth shows no signs of slowing down. To support the many emerging businesses and consumer applications that need to fully and successfully work together, data processing needs to happen in real time. And it needs to happen at The Edge.
In this white paper, we will:
give an overview of how internet technology has evolved to drive migration to the Edge
take a closer look at the different forms of the Edge
explain the Far Edge model, its five defining characteristics, and the challenges that arise as we continue to decentralize and move closer to connected users and devices.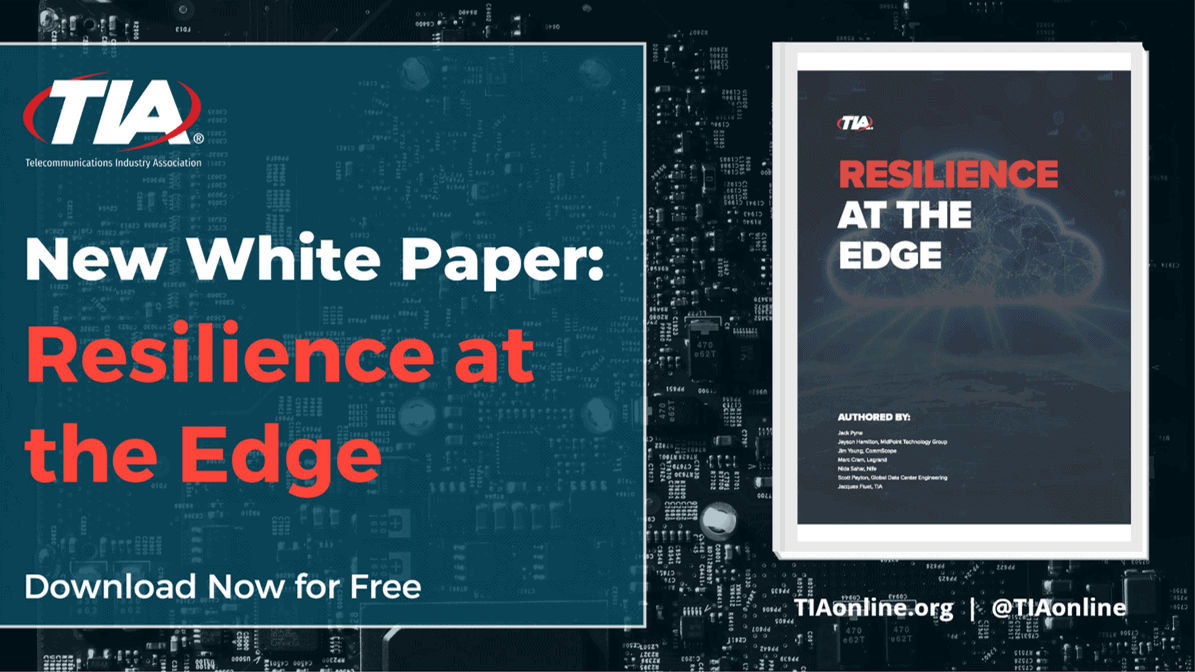 SOLUTION BRIEF 9 - Resilience at the Edge
When planning an Edge Data Center (EDC) deployment, the need to address availability of planned workloads to ensure resiliency is a top priority. The key characteristics of an EDC can be significantly different than those that top the list for larger enterprise or multi-tenant data centers. To help balance the costs and operational aspects of any EDC strategy, this paper outlines a number of critical questions that should be addressed to ensure resiliency at the edge.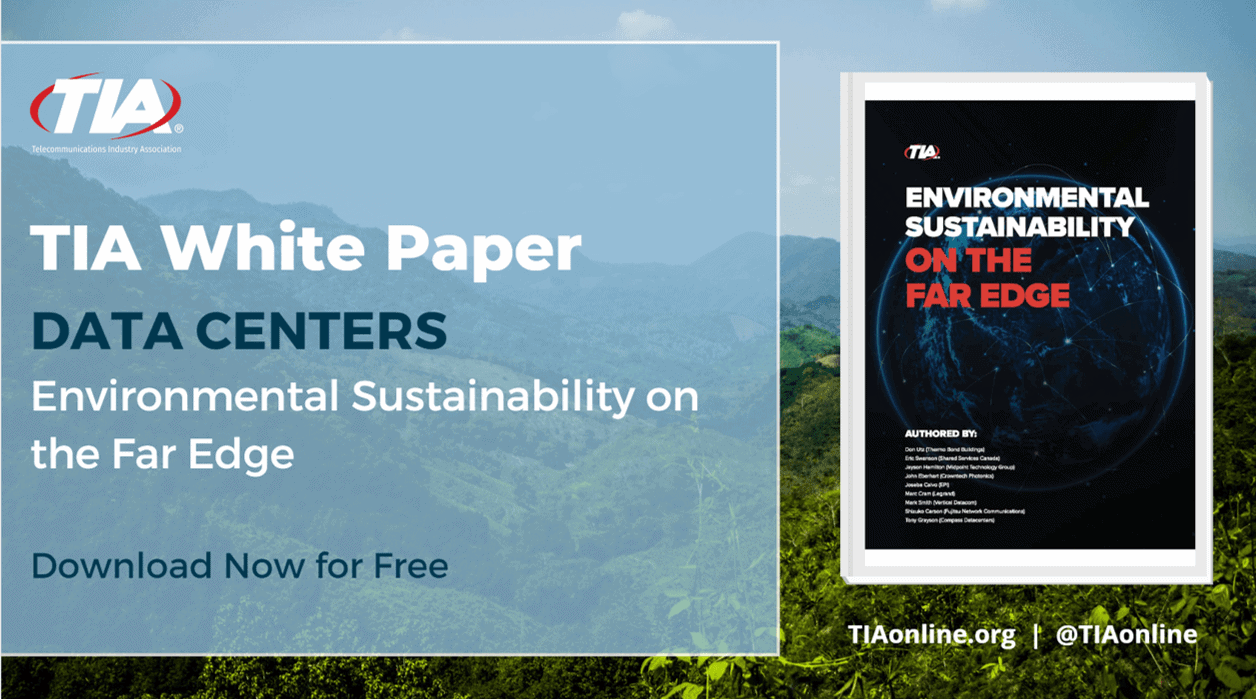 SOLUTION BRIEF 10 - Sustainability at the Far Edge
The October 2021 TIA white paper entitled "Where's the Edge?" created a framework of edge computing implementations as envisioned by the telecommunications industry. In this paper, we now explore how the Information Technology (IT) sector can overcome the challenges of powering new infrastructure in disparate locations, while also meeting global and corporate decarbonization goals.