The Foundation to go from Brownfield to Smart Starts with a LoRaWAN® Solution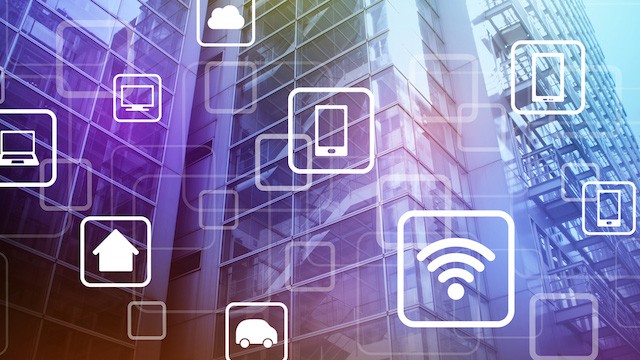 The following guest blog was written by: Bryan Witkowski, Co-founder of MachineQ, an enterprise IoT company within Comcast.
The appeal of Internet of Things (IoT) solutions for building and property owners/managers is the promise of what they can deliver—from the ability to reduce operating expenses to creating a unique experience for any person who steps foot inside of their building. But to get to the promised land, one must begin with identifying the best technology solution available.
Many factors go into identifying and considering the right option. This article focuses on the opportunities, benefits, and ROI that a LoRaWAN® solution offers, especially in retrofitting brownfield buildings.
Let's take a closer look at why many decision-makers are going from antiquated to smart by adopting this low-power wide-area network (LPWAN) protocol.
The Blueprint
In older buildings, critical systems for energy management and monitoring, safety and compliance, and facilities monitoring have historically operated in silos, across disparate systems, and involved manual processes. IoT solutions allow building operators to now automate and connect these functions, then leverage the data to make better-informed business decisions for a lower total cost of ownership (TCO) and higher ROI.
LoRaWAN solutions are experiencing high adoption in brownfield buildings and giving building operators a solid foundation to achieve their goals because it's ideal for IoT deployment in older buildings across several vital factors.
LoRaWAN networks have the lowest TCO when considering the options to connect devices and sensors in a brownfield setting. With the extensive range and interference adaptability of LoRa, the upfront network hardware needed is a minimum—on average, one LoRaWAN gateway for every 50 Wi-Fi access points (see Figure 1). Additionally, it makes for easy deployment—anywhere with power (e.g., storage rooms, IDF closets) and minimal concern on placement/mounting of the hardware.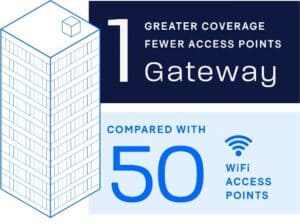 Figure 1, Courtesy of MachineQ, a Comcast Company
With device logic optimization, MachineQ supports a range of devices based on sensing and transmission frequency for optimized battery selection leading to years of life on initial deployments. The efficiency of the LoRaWAN protocol extends device battery life both in terms of its size and replacement life. Plus, unlike other wireless protocols where devices constantly synchronize with the network and drain batteries, LoRaWAN devices transmit intermittently, enabling longer battery life. In some use cases, LoRaWAN sensors are programmed to send information and then go to sleep for a prescribed period of time. In others, sensors stay asleep until a prescribed event triggers the sensor to send an alert. As a result, batteries on devices last far longer, in some cases up to ten years.
Building on the battery efficiency and other cost benefits of LoRaWAN, the technology has established itself as the clear leader in the LPWAN space and becoming more relevant and complementary to other established protocols like BLE and Zigbee. Building owners and managers investing in the technology can be secure in both the robustness of the ecosystem (rich device portfolio, global scale) and long-term validation of the technology. The wireless and future-proof connectivity option enables them to navigate scalability and interference challenges inherent to existing wired solutions. This technology also stands out due to its virtually unbreakable AES 128 security, ensuring reliable protection of sensitive data.
Outside of the technical attributes, solutions are critical for working with LoRaWAN technology and the marketplace for both building management sensors and customized solutions is significant. At MachineQ, we have seen scaled deployments across a vast array of use cases: water management for not only leak detection but valve shut-off and sustainability; occupancy detection to support the return to office (RTO) planning; air quality monitoring with a heightened focused on building hygiene; and utility management to reduce outlays and manage evolving building utilization. Significant innovation and investment continue to ramp up in the building management sector, and we expect LoRaWAN to play a leading role in this evolution.
The Bottom Line
From an ROI perspective, the ability to effectively deploy new solutions that automate and connect disparate systems means saving time and money and the ability to inform future decisions. With a LoRaWAN solution, building operators remove challenges inherently tied to updating older buildings and address critical use cases having an immediate impact on the bottom line and tenant satisfaction. And having a LoRaWAN foundation in place enables building and facilities folks to scale and easily add more use cases to the existing network infrastructure, further driving down the TCO tied to IoT deployments.
Author Bio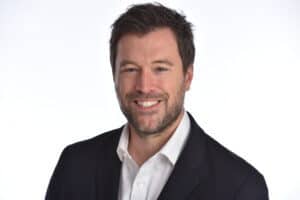 Bryan Witkowski is the Head of Strategic Planning and a co-founder of MachineQ, an enterprise IoT company within Comcast. Bryan and his team are responsible for defining the company strategy by analyzing and evaluating potential areas of growth and development through new solution offerings and partners. Additionally, Bryan manages business development and overall financial planning for MachineQ.
The ideas and views expressed in this guest blog article are those of the author and not necessarily those of TIA or its members companies.