Partner Event: Iot Day Slam 2019 Conference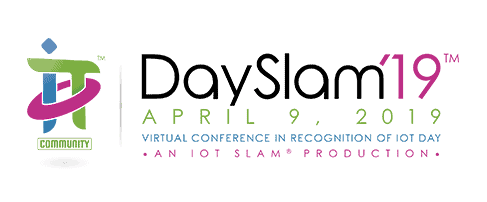 The inaugural IoT Day Slam® 2019 Virtual Conference takes place on April 9th, held in the Cloud – organized by the 23,000+ member strong IoT Community – as a continuation to the highly acclaimed IoT Slam® events.
The IoT Day Slam delivers exclusive, cutting edge IoT content that is catered for CxO, executives and business line management, as well as technology oriented executives. The event focus is on the rapidly changing landscape driven by the emergence of the Internet of Things.
Coverage extends to tightly coupled themes and business models such as: cloud, big data, analytics, artificial intelligence, blockchain, security, smart cities, wearables, and much more.
The event features the most compelling topics in IoT, featuring highly sought after speakers, delivering best practice strategies all under one event.
Join TIA and its partner, the IoT Community, and see world class keynote speakers, engaging panel topics and panelists, on-topic user centered content, interactive workshops and meaningful tutorials that provide insight, results, and key takeaways that can be leveraged right away.