Day 2 TIA Global Conference and Member Meeting: Security, Technology, Smart Buildings, Networks of the Future and more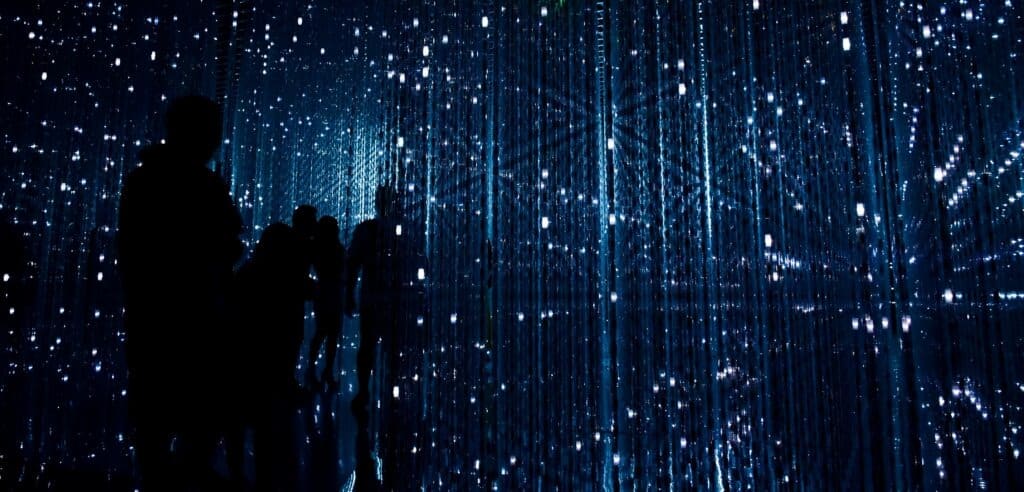 Day 2 of the TIA 2021 Global Conference and Member Meeting was packed with insights and discussions around a range of highly relevant ICT and telecommunications topics. Guest speakers talked about everything from supply chain security, global standards and intellectual property, and future networks and the technology they will enable.
The day kicked off with opening remarks from TIA CEO Dave Stehlin who gave a brief recap of Day 1 sessions and take-aways, findings from our industry transformation survey, and, an overview of the new TIA Awards and Recognition Program for our members and participants.
Following the opening remarks, attendees were addressed by FCC Commissioner Geoffrey Starks in the Day 2 Keynote. Commissioner Starks spoke to the areas that are important to him and the FCC, including addressing the digital divide and securing US network infrastructure by helping rural network providers with a program to replace equipment from untrusted suppliers.
How Security Can Catch Up to Technology
TIA CTO, Ken Koffman, held a virtual fireside chat with Dr. Charles Clancy, SVP/GM and Chief Futurist at MITRE Labs. Dr. Clancy is a well-known authority on the topics of information and cyber security and shared his thoughts on the serious threats and issues facing the ICT industry. Dr. Clancy first noted how cloud has emerged as a core function in telecom infrastructure with more virtualizations and software driven applications and while this has been an exciting advancement it is equally disruptive.
Ken asked Dr. Clancy about how he views the current threat landscape. In his response, he said he generally puts the threats into one of two buckets: threats from nation state actors and threats from cyber criminal organizations. Part of the reason is that cybersecurity has become a geo-political issue which impacts all aspects including national security, economic security, and information security and investigating cybercrimes of this magnitude has implications beyond data theft or corporate espionage. Dr. Clancy noted that threats are rising as technology supply chains are becoming vastly more complex.
Ransomware has been a mainstay in recent headlines as it continues to be a major concern for any utility provider, enterprise, or government. Dr. Clancy talked about how organizations often feel they have no option but to pay the financial demands but noted how that, in turn is financing more and bigger attacks allowing hackers to grow their operations with some investing in their own development of "zero day" attack tools which they either use in new attacks or sell to other hackers. Policy questions come in to play as some insurance agencies are paying ransoms, while there is a lack of protocols for how authorities are to work with victims of ransomware. Additionally, Dr. Clancy spoke to the ongoing debate about if ransomware should fall under the definition of "terrorism" which would thereby open the door for government agencies to use expanded authority to combat these operations.
As networks become more virtualized and software driven, a key focus area is on securing the software that is injected into our networks. Dr. Clancy shared his excitement for the potential of widescale use of a Software Bill of Materials (SBOM), which is essentially signed metadata confirming software provenance, a chronological timeline of software ownership. This is particularly important as the use of open-source software continues to rise and lead to faster innovations, which is why an SBOM requirement was included in the upcoming release of SCS 9001, the ICT industry's first global supply chain security standard.
Ken and Dr. Clancy wrapped up the session by discussing zero trust architectures, another component included in SCS 9001, with Dr. Clancy stating that "Zero Trust is not a product. No matter what any vendor tells you. It's a concept that requires most to completely rethink their enterprise network design." He also noted if organizations want to know how to prepare as concepts like Zero Trust Architectures continue to mature, they should start by routinely practicing backing up and restoring data.
Building Global Trust: Protecting IP and Driving International Standards
The next session was a panel discussion called "Building Global Trust: Protecting IP and Driving International Standards." The panel was hosted by Hung Ling, North American Standards team-NOKIA Strategy & Technology and featured 3 guest speakers:
Jaisha Wray, Associate Administrator for International Affairs, Department of Commerce, NTIA
Dr. Walter Copan, Director, NIST (Ret.)
Dirk Weiler, Board Chair, ETSI
The session featured insights from the panel of experts on a range of topics. Walt Copan, who recently retired from his post as the 16th Director of NIST, said our networks are like highways paved with intellectual property" and we need open, transparent standards development processes to continue building trust in systems. Dr. Copan quoted Lord Kelvin saying "to measure is to know" when speaking to the importance of standards and cultivating trust in technology.
An important question was raised when Mr. Ling asked about recent reports on leadership in international standards and if China is becoming the leader in standards. Mr. Weiler noted that no one country "leads" in standards pointing to the traditional standards development process which requires real solutions and that quality of input on standards will continue to rise above quantity of input. Just because a group submits more input than any other, does not mean it will be adopted.
Ms. Wray of NTIA agreed and said just because there is more standards activity coming from China, does not mean they are leading. She noted issues like "New IP," an attempt by groups in China to re-write the rules of the internet, which to this point, has not been considered for advancement or implementation. But issues like New IP demonstrate why it's critical for the U.S. to be actively involved in international standards to ensure these attempts to influence standards for geo-political purposes, are prevented from advancing.
To help grow the Western participation in international standards, Mr. Weiler said new incentives are being considered in the European Union much like they are in the U.S. and that companies and organizations should be fully supportive of employees who wish to participate in standards development.
Networks of the Future: The Impact of IoT, Connected Cars, Smart Buildings, and A.I.
The final session of the day was certainly one of the most fascinating, entitled, "Networks of the Future: The Impact of IoT, Connected Cars, Smart Buildings and A.I." Hosted by Trevor Smith from CommScope, the panel featured leading experts in their respective areas:
TJ Fox, Senior Vice President of Industrial IOT and Automotive, Verizon
Sudhi Sinha, Vice President of Ecosystem and New Service Development, UL
Tolis Papathanassiou, Sr. Principal Engineer with the Next Generation Standards (NGS), Intel
Ali Khayrallah, Engineering Director, Ericsson
Moderator Trevor Smith opened the discussion with remarks about the rapidly changing technology and how it's changing our lives. TJ Fox from Verizon kicked of his remarks stressing the importance of the network to IoT implementations, saying "the network is the heartbeat of the IoT" and the IoT systems will only be as good as the network they're on.
Speaking to the trend on connected vehicles, Mr. Fox noted that we should keep an eye on Electric Vehicles (EV) as they are the first candidates to become fully connected, pointing to the fact that more and more cars will become EV's over time with the auto industry facing a "generational decision" to migrate from internal combustion automotive vehicles.
Sudhi Sinha from UL spoke to advancements for Smart Buildings with UL actively involved with multiple building assessment programs like the one they launched with TIA called SPIRE Smart Building Assessment and Rating Program. Mr. Sinha spoke to the limitations of buildings that are being addressed by new networked technologies that help improve capabilities, decrease risk, improve the occupant experience and increase the asset value. He also noted that 5G will be important for smart buildings with more edge processing and intelligence enabling improved and more flexible operations. Additionally, Mr. Sinha gave the example of access badges, "if I have your access badge, the building doesn't know if it's not you scanning it at the door." New smart building technologies will be able to personalize occupant preferences for things like food, lighting, temperature in a "frictionless" experience.
Ali Khayrallah from Ericsson spoke to the 5G advancements that will enable new technologies such as more flexible frequency bands, advanced antennas, lower latency, rising demand for mobile broadband, and the role of fixed wireless. He pointed to the recent pandemic as a testament to how critical and resilient the networks have been to adapt to the seismic shift in traffic usage. Mr. Khyrallah also gave his insights on 6G which he expects to bring higher capacity and coverage, higher frequencies with more bandwidth with satellites and drones playing a more important role. Despite the promise of this future technology, Mr. Khyrallah said the ability to trust in this technology is the most important aspect to consider.
The event wrapped up with closing remarks from TIA CEO Dave Stehlin as he thanked all attendees, keynote speakers, panelists, sponsors, and TIA staff for making this event a success. Mr. Stehlin closed by reiterating the work TIA and its members do to foster ICT industry growth through standards development, technology programs, QuEST Forum business performance and Government Advocacy.
Stay Connected with TIA and Watch the Sessions Again
The sessions of both Day 1 and Day 2 provided TIA members with insights and expertise from technology, business, and regulatory policy leaders to help them improve their businesses.
With the TIA Global Conference and Member Meeting now wrapped up, the sessions will remain available in the event environment for anyone who has registered. If you have not registered and would like to gain access to the event content, please send your request to membership@tiaonline.org.