Day 1 Recap: TIA Global Conference and Member Meeting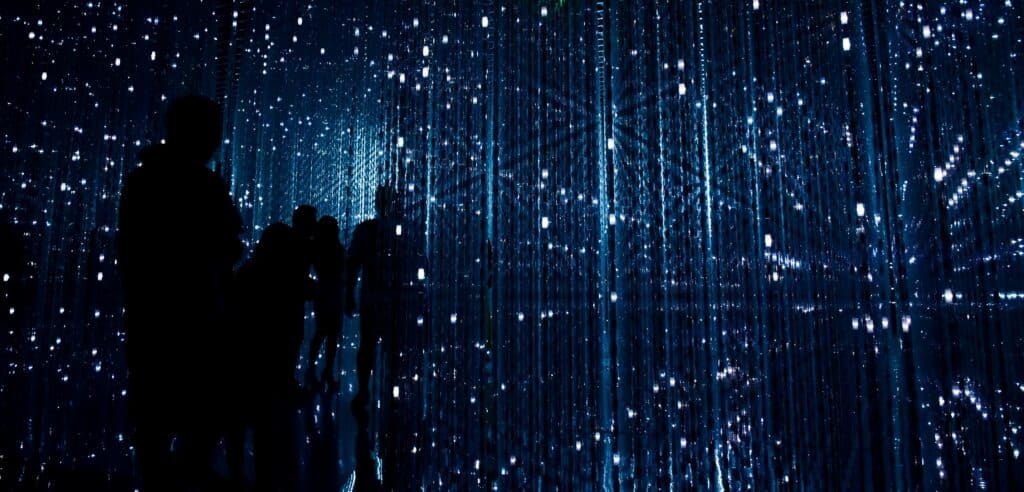 TIA's 2021 Global Conference and Member Meeting now has Day 1 in the books after a half day of substantive sessions and discussions with industry and government leaders. The sessions kicked off at 9:30am ET with opening remarks from TIA CEO Dave Stehlin and TIA Board Chair and Fujitsu Network Communications President and CEO, Doug Moore. The two welcomed guests and expressed their excitement for the industry at this moment in time and why being involved at TIA is important to so many businesses and organizations, particularly as 5G networks continue to be built out around the world.
Following the opening remarks, attendees joined our keynote sessions which started with U.S. Senator Ben Lujàn from New Mexico who chairs the Senate Subcommittee on Communications, Media and Broadband. The Senator spoke to the great innovations and technology advances that have been made in our industry but also touched on areas where we still have progress to make in the areas of affordable and physical access to broadband as well as the security of the networks and connected technology we use every day. After the Senator's keynote address, attendees got to hear from Kyle Malady, EVP and CTO at Verizon. Kyle's remarks touched on a range of topics from 5G rollouts to cybersecurity, policy and regulations and global competitiveness.
The first panel discussion of the day was hosted by Paul Steinberg from Motorola Solutions, and was called "Accelerating Access to Broadband for Consumers and Enterprises" and featured the following esteemed panelists:
Commissioner Nathan Simington, FCC
Joan Marsh, Executive Vice President Federal Regulatory Relations, AT&T
Lydia Pulley, Senior Vice President, State Government and Legal Affairs, Verizon
David Goldman, Director of Satellite Policy, SpaceX
FCC Commissioner Nathan Simington kicked the session off with his opening remarks touching on a range of key priorities of the FCC, including access, spectrum, and security. Each panelist provided their remarks, which was capped off with an overview and update from David Goldman from SpaceX on the StarLink System. The panel then dove into issues around access and why it continues to be a challenge, but also, why they are all hopeful that we are on the brink of closing the digital divide, once and, truly, for all.
The second panel session, hosted by Steve Wauters from CommScope, was entitled "Challenges and Solutions to Acclerate 5G Network Rollouts" and featured insights from 2 industry leaders:
Igal Elbaz, Senior Vice President of Engineering and Operations, AT&T
Dr. Ibrahim Gedeon, Chief Technology Officer, TELUS
Mr. Elbaz of AT&T presented updates and a general overview of AT&T's progress of their 5G rollout and Dr. Gedeon similarly updated attendees on the progress TELUS is making. Both panelists focused a portion of their remarks on auctions and why spectrum is critical for service providers to scale efficiently.
The last panel discussion of the day was led by Kanchana Raman, President of Avion Networks, titled, "What Expectations Will Change for Suppliers as Networks Evolve?" The panel featured some of the top business leaders from around the world:
Susan Johnson, Executive Vice President of Global Connections and Supply Chain, AT&T
Jim Gowen, Senior Vice President of Global Supply Chain & Chief Sustainability Officer, Verizon
Cyril Pourrat, Chief Procurement Officer, British Telecom (BT)
The three panelists dove into the 3 key areas that are key to suppliers winning the future business of the service providers: Quality, Sustainability, and Security. Those three ingredients will help operators and service providers achieve the best service reliability as possible. Mr. Pourrat spoke to how 5G rollouts are nearing national coverage levels in the EU but also noted, many countries in the EU are not equal in scale to countries like the US with much more area to cover.
When asked "What has surprised you so far about 5G rollouts?" Jim Gowen of Verizon responded with "What HASN'T surprised me?" in reference to the speed at which these next generation networks have been rolling out, noting it's happening much faster than the 4G network rollout. He also mused that we are entering the "4th industrial revolution" because of everything this new network technology will enable in the future.  Susan Johnson spoke to getting suppliers on board to be more sustainable and opening up to share more data between the customer and supplier as being critical for the years ahead, and, how the TIA Sustainability Assessor tool was helpful for her organization to support the vendor community by providing them with a tool to produce, measure and improve their own sustainability plans.
After an exciting and insightful Day 1, we look forward to continuing the great discussions on Day 2 before we wrap up the 2021 TIA Global Conference and Member Meeting.
If you missed Day 1, there is still time to register for Day 2 at https://tia.6connex.us/event/virtualmeeting/register