Four Things to Know About Smart Building Systems Integration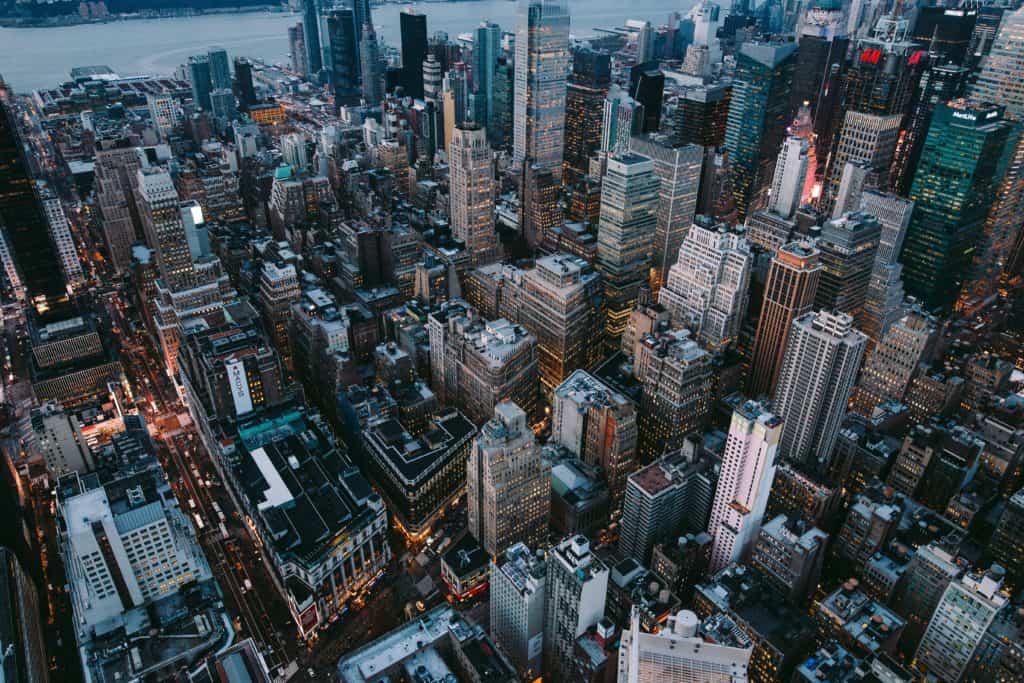 By Bill Moten, Leading Edge Design Group
The built environment's complexity is increasing exponentially as evolving occupant demands continue to leave building owners and operators scrambling. At the same time, organizations require support for sustainability goals and cost-cutting initiatives. Smart, connected building systems are now entering the market at high velocity, widening the gap between owner expectations of a modern, technology-advanced facility and the current design and specification process. Understanding systems integration in the built environment is critical to realizing the long-term value of smart buildings. Here are four important facts to know about smart building systems integration.
Current State of Systems Integration in the Built Environment
To achieve ambitious goals for the built environment, owners and design professionals turn to network- connected systems. This approach is evident in the rise of the smart building market, growing at a 15.3% Compound Annual Growth Rate (CAGR) to $160 billion by 2026. The need for smart, connected building systems is clear.
Historically, building technologies such as lighting controls, energy management, audiovisual, parking systems, and other solutions were chosen, installed, and commissioned in silos or separate project initiatives with little regard to the protocols to connect these systems. Brilliantly designed systems integration plans would deliver a smart, integrated building in which systems can communicate openly with one another and in which all data from the built environment is normalized and accessible for analysis and reporting. However, the industry, specifically in the design and construction process, is struggling to develop the systems integration plan before knowing what solutions will be chosen, data and reporting requirements will be defined, or what commissioning resources to schedule for testing.
Who benefits from well-executed Systems Integration?
During pre-design discussions, building owners often ask if integration planning is worth the investment in time – as in long-term or "time investment"? Presenting stakeholder benefits with a focus on value, building performance, and occupant experience can change minds. Following are a few examples.
Building Owner
Creating an integrated digital master plan for a technology-ready building increases the overall monetary value of the facility, improves resiliency to better prepare for market or organizational changes, and createsa more marketable property to promote to the community, tenants, and occupants.
Tenants
Organizations focused on healing, educating, working, playing, or living want a building to support today's most innovative technologies and take advantage of emerging smart building solutions. Living and working in an advanced facility enables substantial opportunities to provide a more positive experience for occupants. The benefits and related value chains seem endless when we examine this potential in healthcare, education, housing, retail, sporting arenas, and others vertical industries undergoing digital transformation that includes facilities.
Occupants
One of the most telling demands for ubiquitous and seamless connectivity is from the U.S. National Park Service, who is seeking to expand connectivity services for visitors at more than 140 sites around the country.  If visitors in nature spaces expect to be connected, it is likely 100% expect it in all types of built facilities. Creating buildings with integrated technology systems and highspeed wireless connectivity allows owners to promote a range of possibilities available to occupants, improve talent acquisition and retention, increase satisfaction scores, and create a superior higher-value brand.
How to Plan for Systems Integration
Once the digital master planning process begins for a new facility or the adaptive reuse of an existing one, decisions must be made regarding expected system integration levels that range from simple exchanges of alarms to bidirectional information exchange, and control capabilities driven by data analytics, machine learning, and artificial intelligence. The digital master planning process defines user experience and building performance goals that enable designers to create technology requirements for the building's infrastructure, solutions, and their needed integration levels for seamless sharing of information.
For those who are past the design process, a Master Systems Integrator (MSI) consultant is often brought in later in the process to review drawings and submittals, develop vendors' solutions, identify gaps, and provide recommended actions to achieve performance goals. An MSI, if utilized, work alongside commissioning (Cx) agents to help ensure the owner's expectations are met.
Overcoming Roadblocks to Systems Integration
Here are some common roadblocks to successful integrations. For starters, systems integration for building ecosystems is evolving rapidly, as is the technology and talent available to design, plan, and implement it. Designers and engineers often lack the consulting expertise for digital master planning. Owners and operators are regularly perplexed about the ROI of their digital goals. There can also be blurred lines between parallel digital transformation initiatives where the building's technology infrastructure comes into play. Those blurred lines include the virtual borders around information technology, facilities, networks, connectivity, and the leaders who own the Key Performance Indicators (KPIs).
As with most technology adoption curves in major industries such as retail, healthcare, and finance, industry standards and technology requirements will become table stakes to do business. There was a time when not all large retailers had websites, and recently, not all doctors were on computerized systems or banks had a mobile app. Systems integration in the built environment is more than a wish today. It is an imperative for future success. But when it comes to proper systems integration for smarter outcomes, owners and property managers will find themselves in one of the following cateogories either innovators, early adopters, the majority, or fall behind with the adoption laggards that wait until laws, regulations, or market conditions force a change.
Next Steps
Building owners are still facing an uncertain future with businesses preparing to support work from home capabilities on a wider scale and longer term. Attracting businesses back to the office will take strategic investments in technology-based ammenities. Additionally, technologies that are successfully integrated in building operations can also reduce risk and operating costs.
To help building owners and managers, the smart building technology supplier community chose TIA to form the Smart Buildings Work Group. The work group, for almost three years, has served as a technology neutral industry body who creates and maintains a comprehensive assessment criteria that would serve the commerical real estate industry as a tool to identify opportunities for improvement and ensure buildings are smart and future-ready. The criteria is the basis for the SPIRE™ Smart Building Assessment and Rating Program by TIA verification partner, UL. Learn more at UL.com/SPIRE
Bill Moten, BSEE, MBA, Smart Buildings Practice Leader – Bill Moten is a respected authority on Smart Buildings, Internet of Things (IoT), and Wireless Solutions. Bill holds a Bachelor of Science degree in Electrical Engineering from Southern Methodist University and a Master of Business Administration degree from the University of Dallas. Moten specializes in collaborating with industry leaders on technology transformation in the built environment. He has a proven track record for leading diverse cross-functional teams to conceptualize, develop, and implement professional technology services and solutions.
A veteran of the Communications Technology industry, Bill has been developing emerging technology and analytics solutions for over 25 years utilizing wireless, wired, and optical networks including Property Tech, digital assistants, Cellular, Broadband, Distributed Antenna Systems (DAS), WiFi, Bluetooth, LoRa, ZigBee, Z-Wave, and Public Safety. He is a frequent presenter at national industry conferences, published in international industry magazines, and author of smart buildings and technology industry blogs. Bill also serves on the Underwriter's Laboratories (UL) & Telecommunications Industry Association's (TIA) SPIRE smart building assessment and rating program committee.
Learn more at ledesigngroup.com
Please note, this article is member or participant contributed content. TIA does not endorse any products or solutions and remains committed to being technology and vendor neutral.