A Private Wireless Network Solution for Wells Fargo Center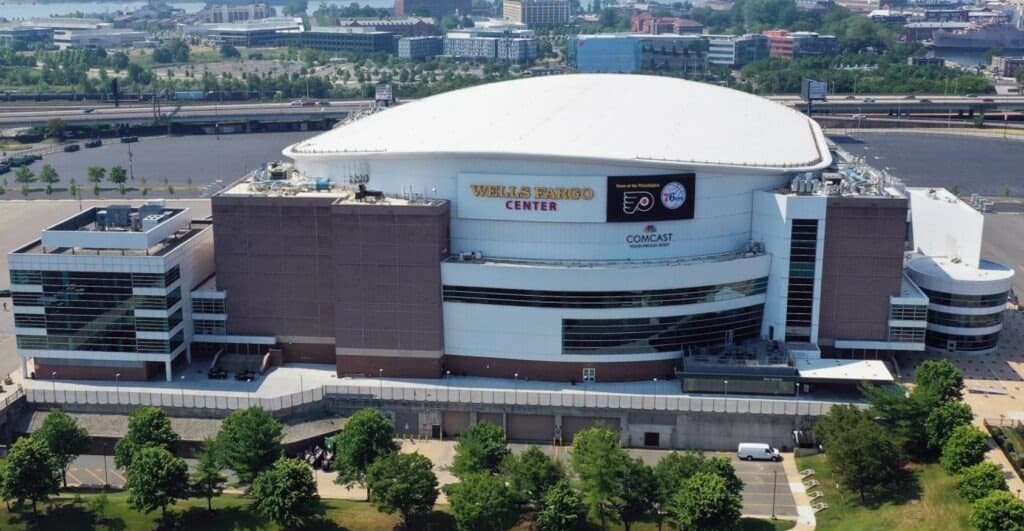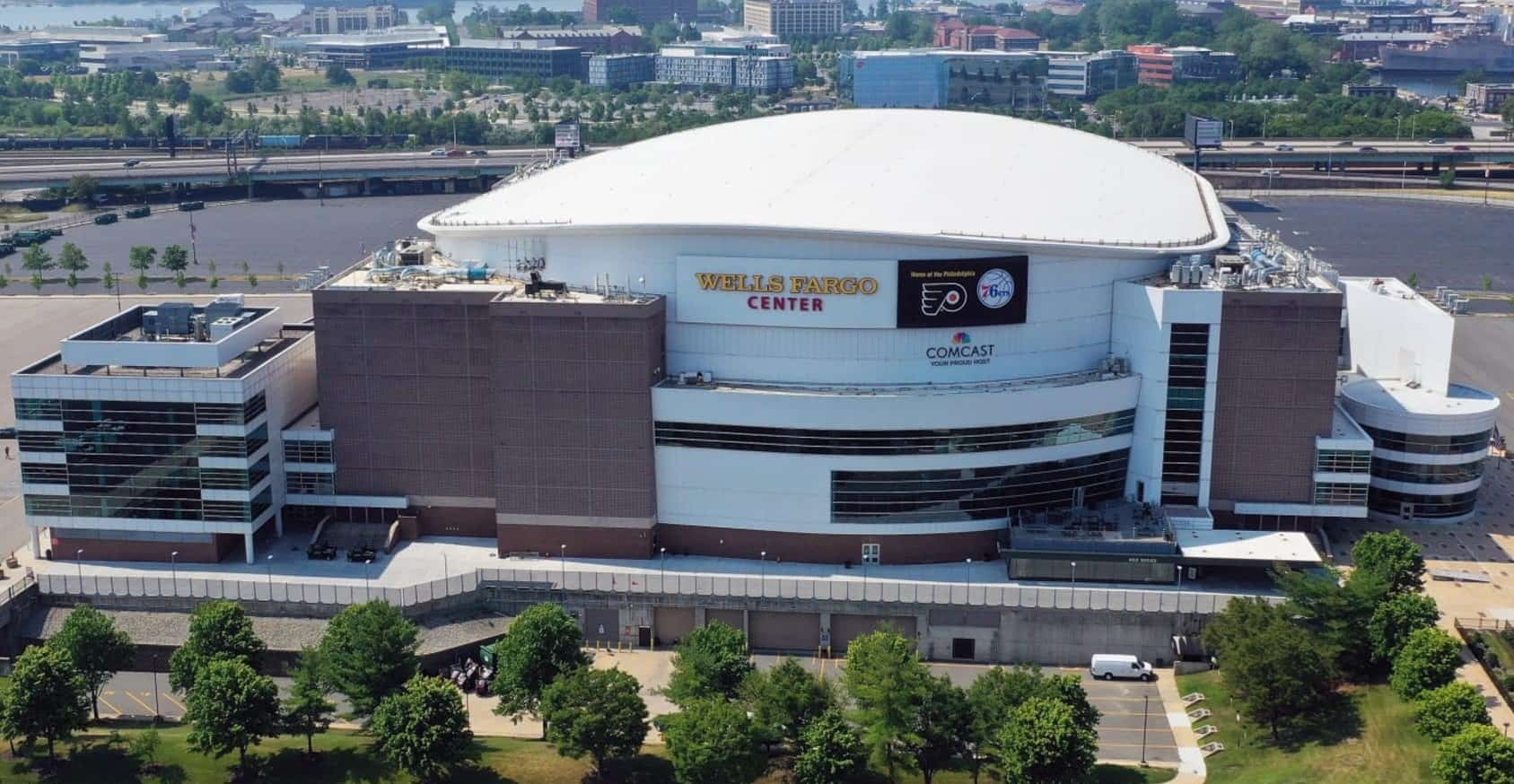 Comcast Business recently built a private wireless network for the new Wells Fargo Center in Philadelphia in partnership with Nokia, to power advanced solutions that enhance both operational efficiencies and the fan experience.
Comcast Business designed the network to support creative HD video presentations that deepen fan engagement with the Philadelphia Flyers, the professional hockey team that calls the Wells Fargo Center its home. Thanks to this new, private wireless network, the Flyers are able to capture and quickly utilize more HD video, from more angles than ever, and from different parts of the arena.  From behind-the-scenes footage to enhanced perspective on the game, HD video captured by cameras and mobile devices can be streamed seamlessly to the arena's center-hung scoreboard, the world's first-ever Kinetic 4K system, which, combined with the crown trusses, features the most square feet of center-hung 4mm LED video technology in an arena that hosts both NBA and NHL games
Similarly, Comcast Business deployed antennas around the ring of the arena's concourse level, which allows the Flyers – and even their beloved mascot, Gritty – to transmit HD video content to the center-hung scoreboard live from the concourse, making the game experience more immersive than ever.
Comcast Business also deployed other, more subtle capabilities throughout the venue that are integral to the full fan experience. Wireless connectivity for digital signage outside the arena allows the team to visualize pivotal game moments – celebrating goals with animated graphics, videos, team colors and more. Additionally, the Wells Fargo Center added strategically placed outdoor cameras that, when coupled with video analytics, can identify anomalous behavior, such as a vehicle emergency or unexpected traffic patterns. These unique functions expand the experience for fans, sports producers, and arena managers alike.
The Wells Fargo Center is also able to use the private wireless network with real-time video analytics to greatly enhance parking operations by creating adaptive, "fast-lane" kiosks. These fast lanes are created by identifying traffic tendencies and congestion and transmitting this information to drivers via networked parking lot signage – signaling quicker routes and untangling the post-event knot of vehicles.
The deployment strategy has been integral to the success and utility of the Wells Fargo Center's private network. Strategic deployment that both enhances and invents use cases enables operational upgrades and innovative functions. The private network utilizes both Priority Access Licenses (PAL) and General Authorized Access (GAA) in the Citizens Broadband Radio Service (CBRS) spectrum, to ensure seamless, quality coverage. CBRS is a 150MHz spectrum within the 3550-3700MHz range, and Comcast was one of the top purchasers of PALs when the Federal Communications Commission put them up for auction in 2020. The CBRS spectrum grants premier access to incumbent users and then ensures uninterrupted priority for PAL users. GAA users can often function fluidly on a CBRS network, but when an entire arena like Wells Fargo Center fills up for an event, it's the PALs that ensure low latency and high performance.
Both the wired and wireless networks at the Wells Fargo Center are in Comcast Business' purview, seamlessly tying together a variety of services. The Wells Fargo Center's network backhauls through Comcast Business' wired circuits to Comcast's own backbone, and the wireless private network utilizes their PALs. As a leading wireless technology company, Nokia was the perfect partner to support technical implementation. Nokia's Digital Automation Cloud (DAC) platform supports Comcast Business's deployment.
Comcast Business will continue to ramp up designing and deploying private networks for a variety of enterprises and organizations, making the most of their PALs and many areas of expertise.
The ideas and views expressed in this guest blog article are those of the author(s) from Comcast and not necessarily those of TIA or its members companies.