Why the TIA BEAD Success Summit is Important for Our Industry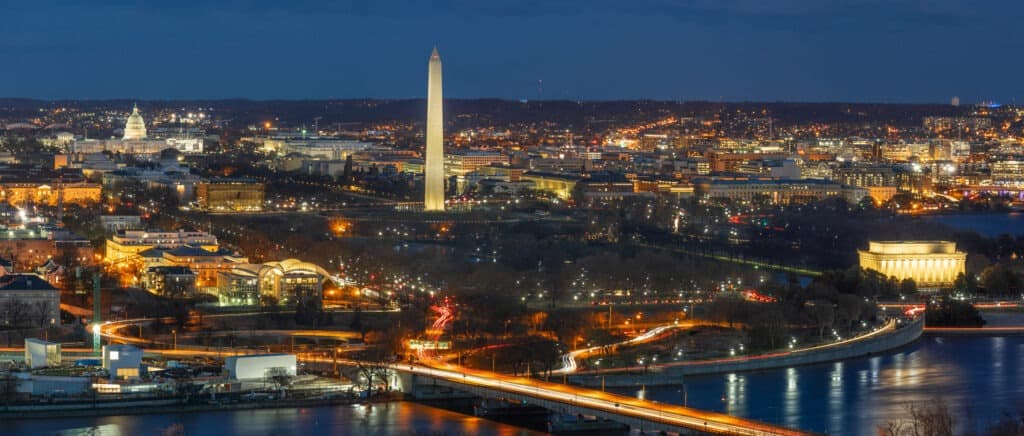 By Geoff Burke, Senior Vice President of Product Marketing & Government Affairs, DZS; and
Willie Marx, Key Account, Utility Cooperative and Government Affairs Manager, DZS
The Broadband, Equity, Access and Deployment or BEAD Program is the largest broadband-focused government funding initiative in our industry's history, and will make a huge impact in bridging the digital divide in the U.S. The unprecedented $42.5 billion program was passed to bring world-class high-speed internet to all Americans, regardless of if you live in the center of a city or a sparsely populated county in rural America.
A One-of-a-Kind Event
The intent of the BEAD Program perfectly aligns with DZS' focus of doing everything that we can to help the world connect at hyper-fast speeds. That's why we are so excited to sponsor and participate in the Telecommunications Industry Association's upcoming BEAD Success Summit. DZS and TIA have enjoyed a longstanding relationship, so we know firsthand the great work they do advocating for our industry and the BEAD Success Summit is just another example.

This Summit is an event unlike any other in the industry. It is designed to provide key stakeholders a chance to share their perspectives on how to make the BEAD program a success with government agency policymakers and administrators, as well as provide education and networking opportunities to prospective awardees and the ecosystem that will support this ambitious program. The BEAD Success Summit will bring together communications service providers, technology companies as well as federal and state government leaders to discuss in workshops BEAD program requirements, necessary resources, and the latest network architectures and alternatives.
Addressing Real-World BEAD Challenges and Opportunities
Although the rules of the BEAD program are increasingly coming into focus, there are still many questions that remain unanswered from aspiring awardees, State Broadband officials and other key stakeholders. We at DZS, have had extensive discussions with our service provider customers and the overwhelming majority of State Broadband officials across the country who will be charged with administering the program in their respective states.
The DZS team is looking forward to sharing our perspectives and expertise with attendees at the BEAD Success Summit. But, even we have open questions, and see the BEAD Success Summit as the perfect venue to collaboratively explore and resolve outstanding issues.
We are looking forward to highlighting some of the key challenges and opportunities that we expect to be critical success factors for the implementation of the BEAD Program. For example, each State Broadband Office is guaranteed a minimum of $100 million of BEAD funding and how they allocate these funds to applicants varies greatly. We have spoken to states that will only grant funds to public entities like municipalities and others that will highly favor applicants who offer matching funds to BEAD projects. So, what BEAD challenges do you face, and what is the best strategy for success? These are the kinds of issues and topics that will be discussed at the Summit.
In addition, we are excited to hear from other featured speakers including Senator Mark Warner from Virginia, who was instrumental in the drafting and passage of the Infrastructure Investment Jobs Act (IIJA), also known as the Bipartisan Infrastructure Law, which is funding the BEAD Program. The Senior Advisor to the Secretary of the U.S. Department of Commerce, Kevin Gallagher will also be presenting. Both will bring great perspectives to the BEAD Program discussion.
Technology Designed for BEAD Program Deployment
Among the things we are most excited about is our opportunity to highlight the innovations and next-generation technology DZS is bringing to market that are ideal for supporting the BEAD Program and that we feel will be instrumental in its success.
We will demonstrate examples of how our innovative solutions our customers are currently leveraging can easily support and help maximize the BEAD Program roll-out, and strategically position them to scale and grow in the future.
Many DZS existing and prospective customers will be participating in the BEAD Program, so we encourage them to attend this important event to hear firsthand from the federal and state government officials and technology and industry leaders how the entire ecosystem can work together to ensure the BEAD Program delivers on its promise of bringing high-speed internet to all Americans!
We are extremely proud to be a part of what promises to be an informative, educational and collaborative event.
For more information on the BEAD Success Summit, visit www.beadsuccesssummit.com.
To learn more about the DZS solutions that are ideally suited for BEAD Program deployments,
Contact DZS.
The ideas and views expressed in this guest blog article are those of the authors and not necessarily those of TIA or its members companies. DZS is a sponsor of the 2023 TIA BEAD Success Summit.  TIA is technology- and company-neutral and does not endorse any one product, approach, or company over any others.