TIA QuEST Forum Asia-Pacific (APAC) Region supports rapid regional growth with operational hubs in China, India, and Japan, as well as participation in Korea and other countries in the Association of Southeast Asian Nations.
Places a special focus on regional supply chain quality and standards requirements

Increases opportunities for global suppliers to participate on a regional basis and gain access to relevant quality resources and knowledge

Provides multiple avenues for member contribution and participation at leadership and operational roles.
APAC Leadership
Ashok Dandekar
Secretary
Fujitsu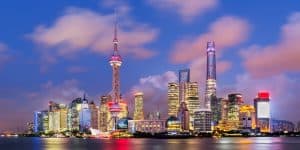 The China Hub is active in the Business Performance Community's APAC Region and supports the BPC's Global Activities.