TIA Standards Committees Resume In-Person Meetings
It has been a long time coming. Too long if you ask many TIA standards committee participants and leaders. Following a rapid shift to all virtual committee work in response to Covid-19 restrictions and precautions, TIA's TR-14 Committee and TR-42 Committee were excited to reconvene in person in St. Petersburg, FL for important work on multiple standards, including TIA-942, TIA-222 and more.
TR-14:
TIA's TR-14 which defines standards for the construction of communications towers used by all US carriers and tower companies met in-person for the first time since 2019.  The meeting took place in St Petersburg, Florida on October 5th and 6th.  It exceeded expectations and was attended by over 125 people from over 60 companies.
Highlights of the meeting include:
Re-election of leadership positions:

Bryan Lanier – Committee Chair
David Hawkins – Committee Vice Chair
Chris Ply – Committee Secretary

A TIA Lifetime Award was presented to John Erichsen of EET for over 32 years of service on TR-14 including roles as Secretary, Vice Chair, and Chair. Congratulations, John!
On the first day, 12 of the 16 Ad Hoc committees met with the primary goal of initiating the 5-year revision of TIA-222-H to become TIA-222-I, targeting the publishing of the new standard in 2023.
On the second day the entire committee met for a closing plenary where they planned the process for publishing new versions of TIA-222, TIA-322 and TIA-5053.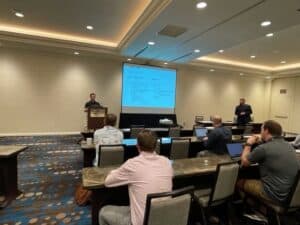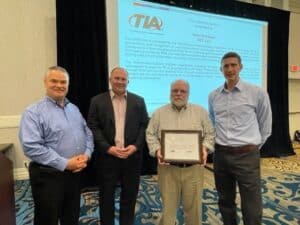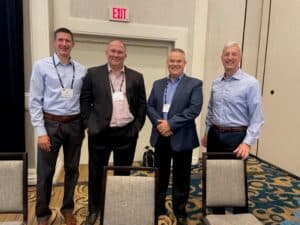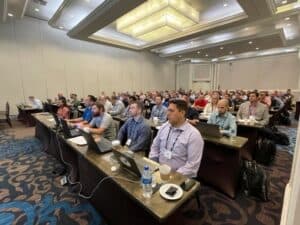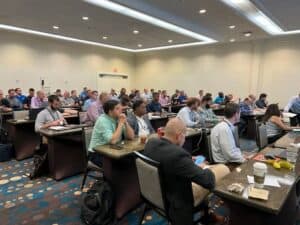 TR-42:
TIA's TR-42 Committee defines standards for structured cabling for premises; including data centers, healthcare facilities, and educational facilities. TR-42 also met in-person for the first time since 2019, joining TR-14 in St Petersburg, Florida from October 3rd – 7th.  It was attended by more than 50 people from over 30 companies.
Highlights of the TR-42 meeting include:
Comment review for the update of TIA-942-B to TIA-942-C, expected to be published in early 2023. TIA-942 is used around the world for designing and implementing resilient data center cabling infrastructure.
Multiple subcommittees worked on standards related to single pair ethernet a technology that can send data at speeds up to 1Gb/s over short distances while also delivering power. It will be a major step forward in smart building and factory automation, and smart cars and railways.
A TIA Achievement Award was presented to Greg Sandels of OFS for his work in TR-42 leadership positions for the past 8 years including as Chair of TR-42 and TR42.13. Congratulations, Greg!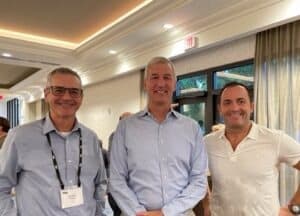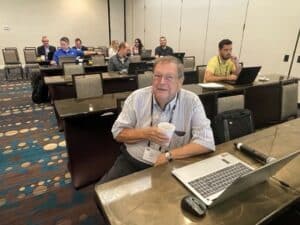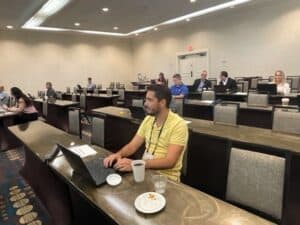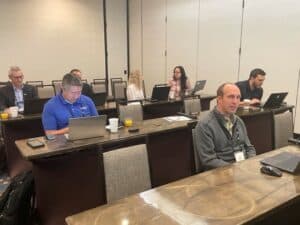 Interested in participating on TR-14 or  TR-42? Reach out to us at membership@TIAonline.org for more information.