TIA Policy Forum: Managing the ICT Supply Chain: Industry Innovations and Government Partnership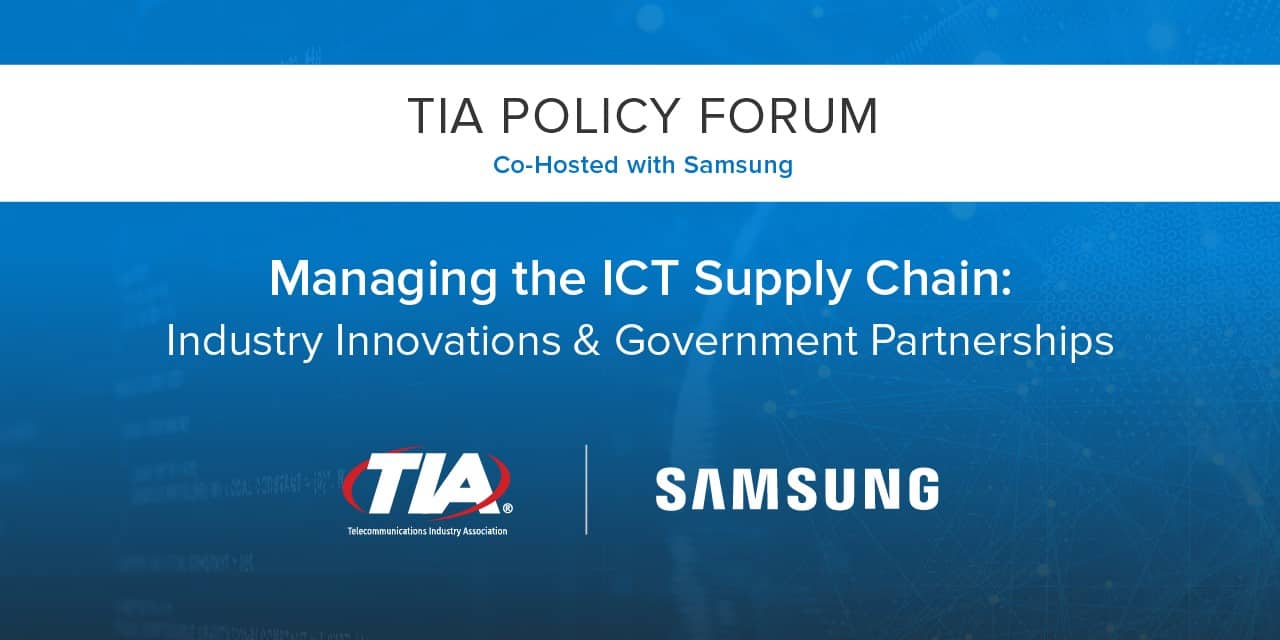 TIA Policy Forum Co-Hosted With Samsung
How the ICT industry is innovating to secure the telecommunications supply chain and partnering with U.S. government agencies to address critical supply chain challenges.
Keynote Speaker:
Chris Krebs, Director, Cybersecurity and Infrastructure Security Agency, Department of Homeland Security (DHS)
Panel Discussion:
John Godfrey, Senior Vice President, Public Policy, Samsung
Edna Conway, Chief Security Officer, Global Value Chain, Cisco
Bob Kolasky, Director, National Risk Management Center, DHS
Jim Lewis, Senior Vice President and the Director of the Technology and Public Policy Program, CSIS
Dileep Srihari, Senior Policy Advisor, TIA (Moderator)
TIA's Policy Forums are exclusive events held in Washington, D.C. that bring together professionals from across the tech and telecommunications industries with members of Congress, policymakers and the news media to engage in an informed dialogue about the importance of accelerating investment and innovation throughout the connectivity supply chain.
Join the conversation online using #TIATalksPolicy. This event is on the record and open to media.
This event, during which lunch will be available, has been designed to comply with the "widely attended event" exception in the House and Senate gift rules. Federal agency employees and Executive Branch appointees are encouraged to consult with their Designated Ethics Officer or Counsel as appropriate.