FOTC Webinar Series: Smart Buildings, Smart Networks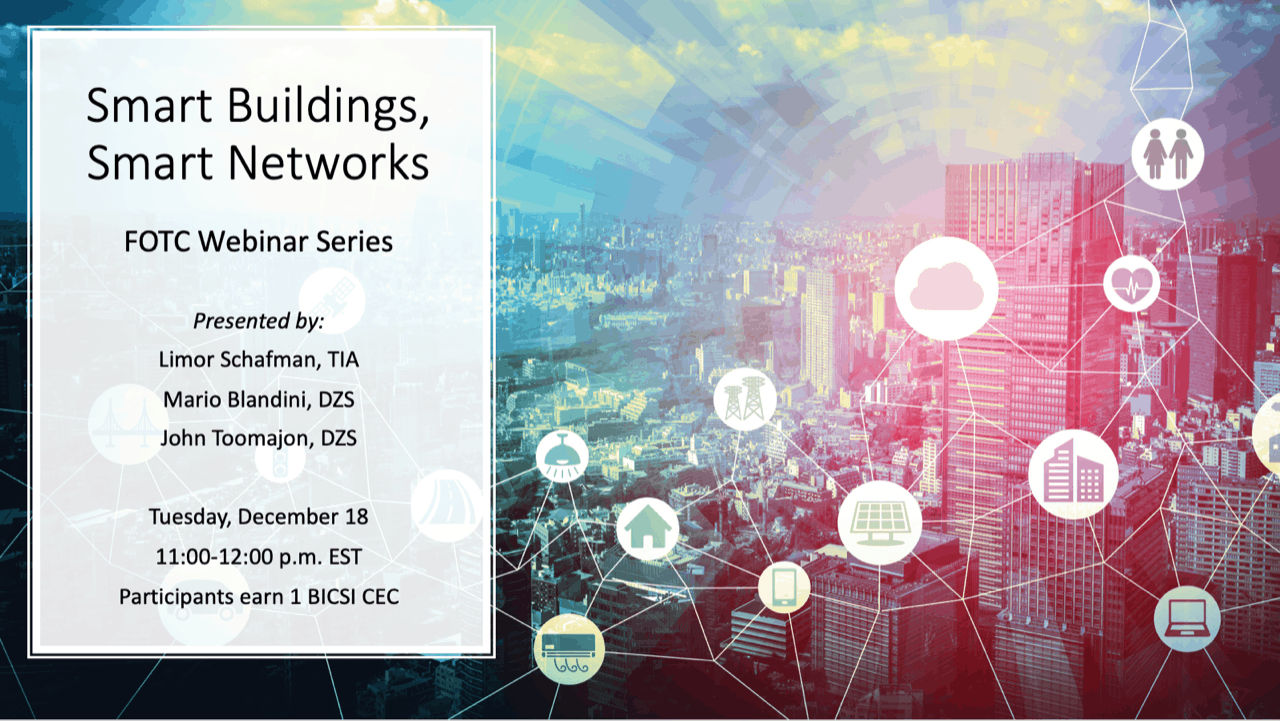 Smart buildings are the building blocks that will enable society's digital transformation. This revolution will leverage data from myriad devices to bring new insights and enable new products and services. Around the globe, the smart buildings technology market will explode 16.1% over the next five years from a 2018 market size of $30.5 billion.
Part of the FOTC Webinar Series, this webinar featuring Limor Schafman of TIA and Mario Blandini & John Toomjaon of DZS will look at the changes inherent in the digital evolution as well as the infrastructure solutions that will support them.