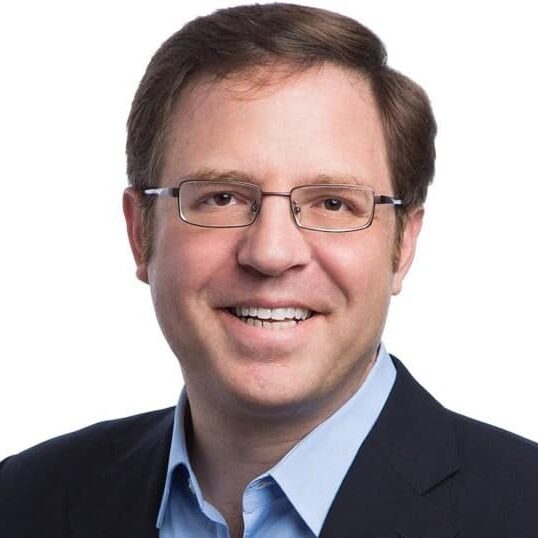 Alan Davidson
Alan Davidson is an Internet policy expert with over 20 years of experience as an executive, public interest advocate, technologist, and attorney. He was most recently a Senior Advisor at the Mozilla Foundation, a global nonprofit that promotes openness, innovation, and participation on the Internet. He was previously Mozilla's Vice President of Global Policy, Trust and Security, where he led public policy and privacy teams promoting an open Internet and a healthy web. Alan served in the Obama-Biden Administration as the first Director of Digital Economy at the U.S. Department of Commerce. He started Google's public policy office in Washington, D.C., leading government relations and policy in North and South America for seven years until 2012.
Alan has been a long-time leader in the Internet nonprofit community, serving as Director of New America's Open Technology Institute where he worked to promote equitable broadband access and adoption. As Associate Director of the Center for Democracy and Technology, Alan was an advocate for civil liberties and human rights online in some of the earliest Internet policy debates. Alan currently resides with his family in Chevy Chase, Maryland. He is a graduate of the Massachusetts Institute of Technology and the Yale Law School and is a member of the District of Columbia Bar.
Close
Assistant Secretary of Commerce for Communications and Information and NTIA Administrator National Telecommunications and Information Administration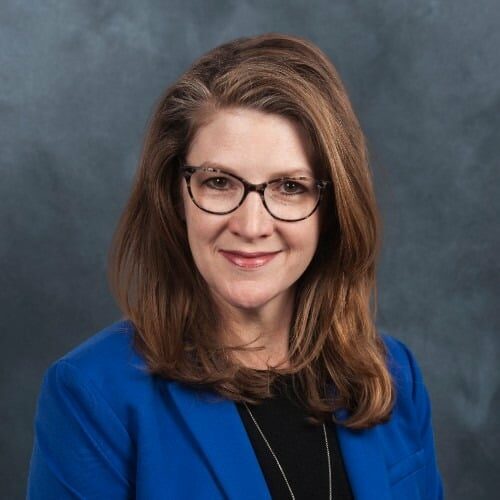 Annie Bogue
Annie Bogue brings over 25 years of business leadership experience to her role as Chief Operating Officer at Fujitsu Network Communications. Her organization emphasizes deep understanding of networks, commitment to driving successful customer outcomes, and the power of collaboration.
After joining Fujitsu as a production planner in the Operations group, Annie found her calling in Sales, where she quickly established herself as a leader and worked her way up. She has been a key contributor to Fujitsu's rich history of loyal customer partnerships with everything from multimillion-dollar accounts to small local telcos. Throughout her career, Annie has led, inspired, and energized her teams as they developed creative strategies, navigated challenging transitions, and co-created with clients.
A founding member of Women's Innovative Network (WIN), the Fujitsu women's advocacy organization in the Americas, Annie is strongly committed to balance, inclusion, and diversity in the workplace. She graduated from the University of Texas at Austin with a BBA in Engineering Route to Business.
LinkedIn: https://www.linkedin.com/in/annie-bogue/
Close
COO, Head of Sales & Marketing
Fujitsu Network Communications, Inc.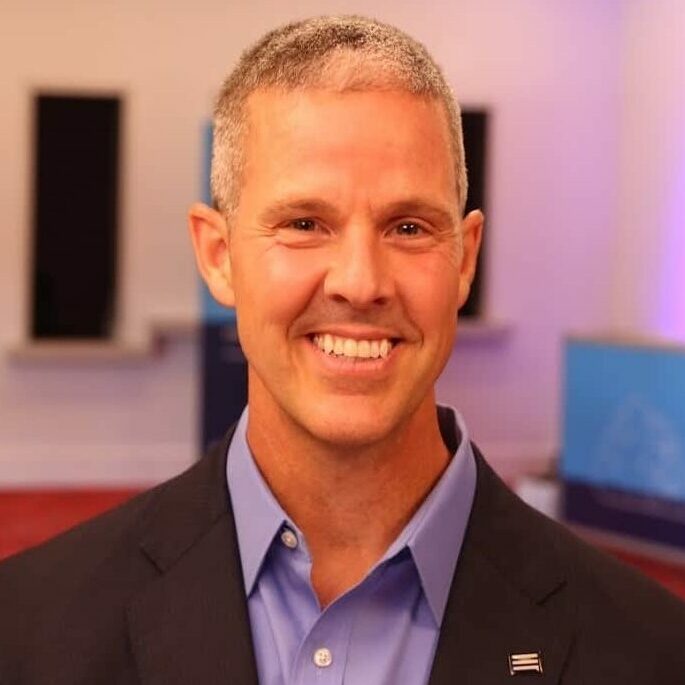 Chris Sambar
Chris Sambar leads AT&T's Network organization and teams responsible for designing, engineering, building, and operating AT&T's next generation mobile and fiber networks, including America's most reliable 5G Network.1 His responsibilities include overseeing one of the largest network infrastructure capital deployments in the world as well as the 24/7 global operations team ensuring service continuity for more than 100 million AT&T mobile and broadband customers, and millions of business customers.
Previously, Chris was Executive Vice President - Technology Operations, responsible for long-term technical initiatives and global planning, construction, and engineering of our mobile, fiber and core network infrastructure build programs.
He began his AT&T career as part of the Leadership Development Program in 2002. Since then, Chris has held positions in Network Operations, AT&T FirstNet, Business Solutions, Consumer Television, Retail & Wireless, Human Resources, and Corporate Strategy.
Chris also serves on the Board for the National Medal of Honor Museum Foundation which is dedicated to honoring Medal of Honor recipients through the design, build, and maintaining of the museum, monument, and institute.
Chris holds an MBA from the University of Southern California and a Bachelor of Science degree from The United States Naval Academy. Following graduation from the Naval Academy, he served 7 years on active duty and 16 years in the reserves with multiple deployments throughout Europe, the Middle East and one tour of duty during the Iraq war in 2005 and 2006. Chris and Audra have been married over 20 years, have 4 biological children and are licensed foster parents having hosted 6 foster children over the years. Chris' hobbies are personal fitness and spending as much of his free time as possible with family.
Close
Executive Vice President
AT&T Network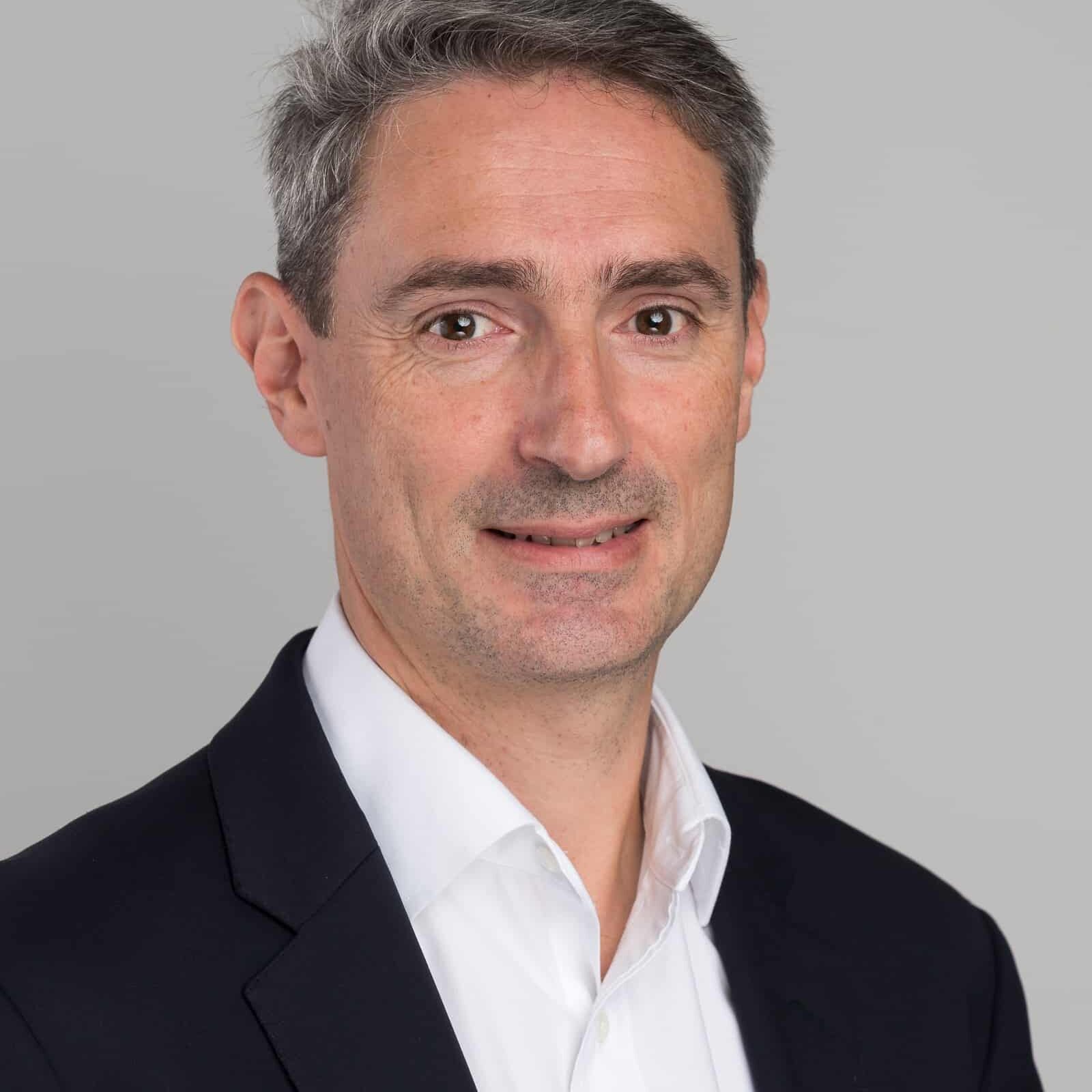 Chief Procurement Officer
British Telecom (BT)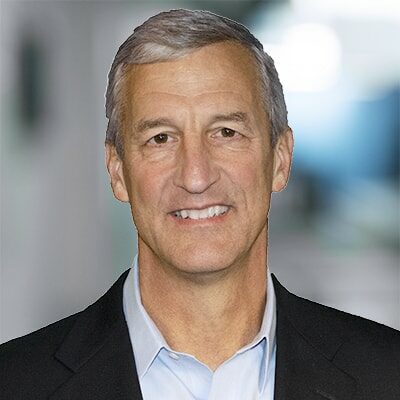 Dave Stehlin
Mr. Stehlin joined TIA in September 2019. He brings more than 30 years of experience leading the development and implementation of key business and technology strategies in the telecommunications industry. Most recently, Mr. Stehlin was the General Manager of Spirent Communications' (SPT:L) Lifecycle Service Assurance business segment focusing on creating and providing innovative testing and analysis solutions for advanced telecommunications systems and network around the globe. He has also been instrumental in the leadership of multiple public and private networking companies including CEO of MRV Communications (MRVC) and CEO of Ceterus Networks as well as President of Overture Networks. Mr. Stehlin has a keen understanding of how to navigate the business, technology and government factors that affect our industry.
Prior to starting his career in the ICT industry, Dave was a Captain in the U.S. Marine Corps.
He holds a B.S. degree from the U.S. Naval Academy, Annapolis, MD and an M.B.A. from National University in San Diego, CA.
Close
Chief Executive Officer
TIA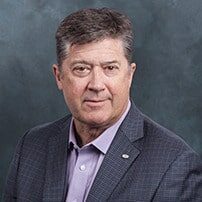 Doug Moore
Doug Moore currently serves as TIA's Chairman of the Board. Doug is Head of Americas Region, President & CEO of Fujitsu North America, Inc. at Fujitsu Network Communications Inc. He focuses on the company's strategy and execution, overseeing the engineering/planning, sales, marketing, business management, services, facilities, and manufacturing groups. He previously served as SVP sales, marketing, and services. Doug joined Fujitsu Network Communications Inc. in February 1996.
Close
President and CEO
Fujitsu Network Communications, Inc.
Chairman of the Board TIA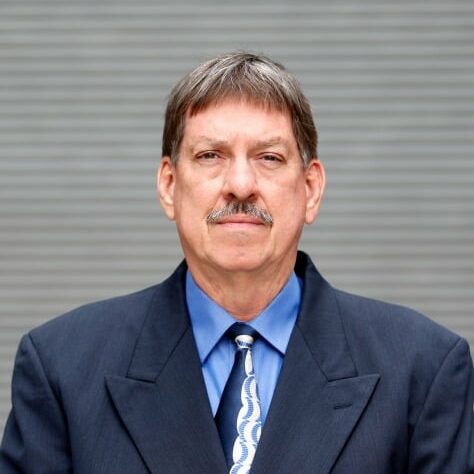 John Greene
John Greene is currently the Chief Executive Officer for New Lisbon Holdings and its subsidiaries New Lisbon Telephone Company, New Lisbon Broadband and Communications, Pennsylvania Telephone Company.  These companies provide Broadband for over 4000 rural customers in East Central Indiana and Central Pennsylvania, utilizing copper, fiber, and wireless facilities.  Additionally, Managed IT services, cloud hosted telephone systems, structured cabling and wiring, and security and access controls are provided in Indiana and Pennsylvania through the Taylored Systems subsidiary,
John has over 40 years of experience in the telecommunications industry. During this time, John has served in senior management roles with AT&T, Bellsouth, Bell Communications Research, multiple Tier 3 Broadband providers and a number of consulting and contracting companies.
John attended the US Naval Academy and later graduated from North Central College with a Bachelor's Degree in General Science. He also has an Information Networking Certificate from Carnegie-Mellon University.  John resides in rural Delaware County outside Muncie, Indiana with his wife Maurita. They have four grown children who reside in Indiana, Colorado, Illinois, and Ontario, Canada.  John has been active in many past community efforts, including School Board Member, Boy Scout Leader, Basketball and Soccer Coach, and FIRST Robotics Team Founder and Leader.  He is currently an Executive Board Member of the Telecommunications Industry Association, Board Member of the Indiana Rural Broadband Association, Chairman of the Board of Hoosier Net (a statewide fiber network), Chairman of the Board of the Henry County Economic Development Corporation, and Chairman of the Indiana State PAC organization.
In his spare time (which isn't much), John enjoys doing home projects, bass fishing in Indiana streams, and playing golf.  He also enjoys a good cigar paired with a smooth bourbon.
Close
Chief Executive Officer
New Lisbon Holdings, Inc.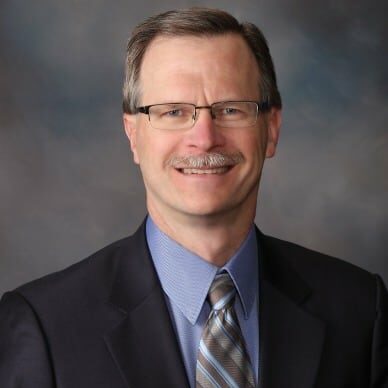 Larry Thompson
Larry is the CEO of Vantage Point Solutions, a national engineering and consulting firm focused on broadband providers. Larry is a licensed professional engineer and has been designing satellite, wireless, and fiber‐based broadband networks for more than 30 years. Larry received his bachelor's degree in Physics from William Jewell College and bachelor's and master's degrees in Electrical Engineering from the University of Kansas.
Prior to founding Vantage Point Solutions in 2002, Larry held several engineering and management positions with TRW's Space and Defense Sector, CyberLink Corporation, and Martin Group. Over the years he has helped many broadband providers successfully navigate many technical, regulatory, and financial challenges when deploying wireless and fiber networks.
Larry is a frequent speaker at state and national conferences and a frequent expert witness in matters related to telecommunication technology and regulation. He is also a two‐term member of the FCC's Broadband Deployment Advisory Committee (BDAC).
Close
Chief Technology Officer
Vantage Point Solutions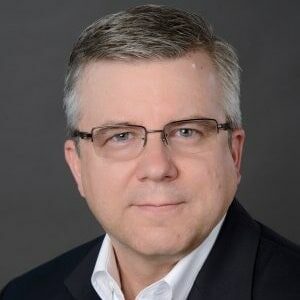 Mike Watson
Mike has 30 years of experience in the Telecommunications Industry. He has held various positions in Strategy, Product Development, Labs, Planning, Engineering, Implementation, Operations and Project Management of the AT&T wireline and wireless network. Mike had responsibility for the Program/Project Management of new technology introduction and network growth for both the US and domestic networks. In his previous role, Mike was Product Owner for Domain 2.0 platform defining the technical solutions, timing and sequencing of platform capabilities to support tenant needs.
Currently, Mike supports the end to end supply chain operations for AT&T Network Operations & Engineering, AT&T Technology Services, AT&T Business and a portion of AT&T Consumer for network/non-network materials, software and services. Responsibilities also include the sourcing, contracting, inventory forecasting and planning/PICS, purchasing, logistics, and quality control of mobility and wireline products.
Mike has a Bachelor of Science in Electrical Engineering from the University of Central Florida and a Master of Business Administration from Nova University. He is married with 3 children.
Close
Vice President - Technology, Operations & Business Solutions Supply Chain
Global Connections & Supply Chain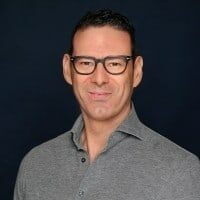 Richard Leitao
Richard Leitao serves as Vice President of National Development for DISH Wireless.
In this role, Richard maintains the DISH 5G build schedule, spearheads national agreements for infrastructure and construction partners , drives process standardization, oversees internal tower crew resources, partners with regions, and manages the supply chain of the project to ensure DISH's success.
Prior to joining the DISH Wireless team, Richard led technology and telecommunications teams for innovative companies including Nokia, VEON and Digicel Group.
He brings construction experience in several geographies of Europe, Asia, Latin America and Caribbean, and is a transformational, strategic thought leader who converts analysis into insight and delivers operational implementation and oversight to data-driven, fact-based plans, processes and initiatives.
Highly respected in the telecom and IT industries, Richard is a champion of business ethics, value systems and has the proven ability to successfully lead culturally diverse teams. He is a progressive leader who manages and influences at all levels, drives stakeholder communications and staff development, and builds relationships with vendors and channel partners.
Close
VP National Development
DISH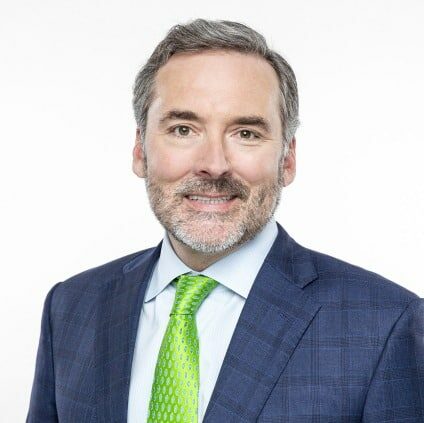 Tony Thomas
Tony Thomas is president and chief executive officer of Windstream. He was appointed to the position in December 2014. Thomas has more than 20 years' experience in the communications industry.
Thomas served as the chief financial officer for Windstream from August 2009 through September 2014. During his five-year tenure as CFO, Thomas played an integral role in Windstream's expansion by completing seven acquisitions totaling more than $5.6 billion in transaction value. In addition, Thomas has deep capital market expertise, having led almost $10 billion in debt transactions.
Thomas joined Windstream as controller following the spinoff from Alltel Corp. He held a variety of financial and operational leadership roles at Alltel after joining the company when it merged with 360 Communications in 1998. Before entering the communications industry, he was with Ernst & Young in the telecom practice. He holds a master's degree in business administration from Wake Forest University and a bachelor's degree in accountancy from the University of Illinois.
Close
President and Chief Executive Officer
Windstream
Lydia Pulley
Lydia is a telecom policy expert with decades of experience managing complex advocacy campaigns, regulatory policies, and related court proceedings for global communications and technology leader, Verizon Communications. Lydia leads Verizon's team of government affairs and legal professionals who are responsible for Verizon's government, regulatory, municipal, and community affairs in all fifty states. Her team oversees administration of the Verizon Foundation's philanthropic program throughout the country.
Close